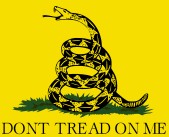 This is part of prodoggle.org.
We are here to promote the constitution and the US of A.
See the green ribbon on our home page? We believe in responsible use of our rights. We do not print hate mail or items designed to be offensive. If you have any verifiable news or a responsible opinion you would like to see on the site, visit our contact us page.  Or register, sign the guest book, and submit 3 comments for approval. After that you can submit new posts. Due to the huge amount of spam, you now must be registered and logged in to comment. Thank you. Admin
Prodoggle
This is for all the fine brave men who died on foreign shores, and those who came back to find freedom missing at home.
[D]There was a fine doggie, and he [A]lived to roam.
He rambled the land though he [G]loved his [A]home.
The[D] good and the evil he[A] fought one and all.
But he did not hear when his [G]lady [A]did [D]call.
ch
Oh [D]mo laddie, mo laddie where have you[G] been all the[D] day?
You[A] were off with the sun for[G] frolic and[A] fun
Now they've[D] carried your [A]good lady [D]far. far away.
And [A]now you'll be [G]running for[D]ever
There was a fine doggie, He had a fine home.
He had a fine lady and thought all was won.
He did not ken as he ran off to play,
He would live in an alley to this very day.
You frolicked in places away far and near,
While evil came and stole all you held dear.
To defend your fine lady is why you were fed.
Now no nay never will you have home or bed.